If you enjoy this post, please retweet it. Other posts in this series can be accessed by clicking here.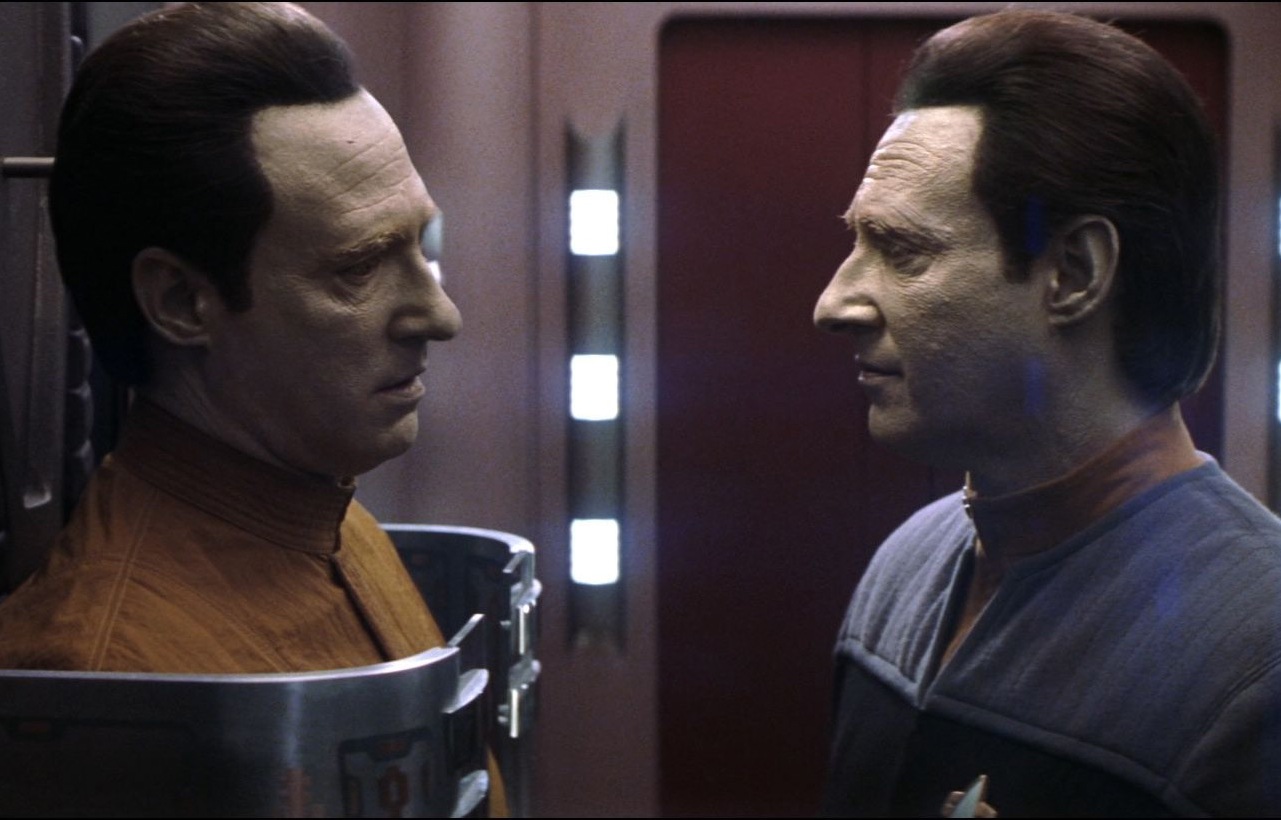 Rotten Tomatoes reports scores of 38 from the critics (who I don't care about) and 49 from the audience, both of which are rotten scores. Nemesis is certainly a guilty pleasure, and I get that. Troi porn, a childish android, and the worst toast in the history of weddings are just a few of the examples of why this movie earned such low scores, but it had some good points. Moral philosophy is the foundation upon which Star Trek was built, and at its heart, it was an examination of the nature v. nurture debate. Nevertheless, it didn't skimp on the action.
The goal of the movie was to recapture the magic of Star Trek II: The Wrath of Khan by giving Picard a fitting nemesis, just as Wrath of Khan gave Kirk his, and by having Picard suffer a loss as did Kirk. Nemesis is no Wrath of Khan, and Shinzon is no Khan, but SPOILER ALERT being Picard's clone inherently made Shinzon a good match for Picard, and Shinzon's lifetime of pain resulted in a rage mimicking that of Khan. Data's death also mimicked Spock's. I didn't find this to be lazy plagiarism as it's sometimes been labeled. There are only seven stories, and this story used the themes that have been proven to appeal to Star Trek fans (and non-fans).
The movie also set up the Picard series in a couple of ways. It set the foundation for Picard's connection to the Romulans, and Picard resolved Data's story without cheapening his death in Nemesis.
Sprinkle in the fact that I'm a Star Trek apologist, and I like this movie. You don't have to.
Follow me on Twitter @gsllc (please retweet!)
Follow Patrick Stewart @SirPatStew
Follow Brent Spiner @BrentSpiner
Follow Jonathan Frakes @jonathansfrakes
Follow Gates McFadden @gates_mcfadden
Follow Marina Sirtis @Marina_Sirtis
Follow Dina Meyer @DinaMeyer 
Follow Star Trek on CBS All Access @startrekcbs